Quality system - Gosselin Normandie
Our company has engaged in a quality control and continuous improvement programme.
For example, we were one of the first companies in the business to be ISO 9001 certified (certification renewed every year since 2002).
We have also implemented the HACCP system and a total traceability system (upstream and downstream).
The next steps are now to:
mplement the ISO 22000 food safety and hygiene management system
Continue our Lean Management approach to further improve our company's industrial performance, competitiveness and global organisation.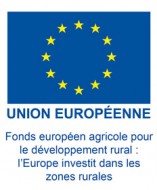 Our strategy is also part of a sustainable development perspective, combining financial efficiency and respect of the environment.
Every day, our company strives to promote products grown locally, whose quality is closely related to their environment.
Our development is therefore directly related to preservation of this environment.
We therefore give priority to local producers focusing on quality and implementing quality programmes (Lower Normandy quality programme, agri-environmental measures, GLOBALGAP certification).
We also decided to implement an environmental policy in our company and to base our approach on ISO 14001 (certification obtained in 2007).
Company certifications
IFS PAUGAM 2018-2019 :
See the certificate
IFS GOSSELIN 2021-2022 :
See the certificate